Lap Band® Removal and Revision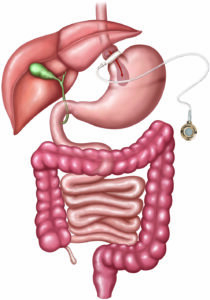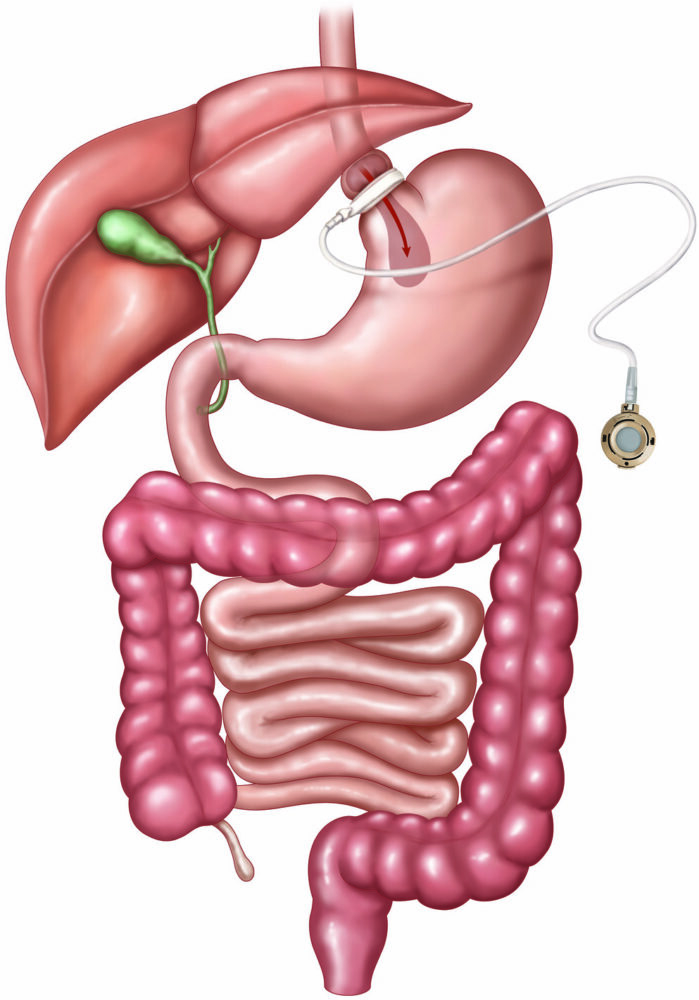 The laparoscopic adjustable gastric banding (LAGB) surgery, also known as Lap Band surgery, has been an important treatment in the fight against obesity in the U.S. since it was first introduced here more than a decade ago.  While hundreds of thousands of patients have lost weight with gastric band surgery, the procedure has not been without problems. Results have been inconsistent and many patients have experienced complications. Consequently, there has been a significant increase in demand for lap band removal or lap band revision surgery in recent years.
About Gastric Band Surgery
Gastric band surgery is unique among the three main bariatric surgery procedures in that it requires an implant. (The other procedures, gastric sleeve and gastric bypass, use a patient's own tissues to alter digestion.)   The lap band procedure involves placing a silicon band around the stomach. The band is connected by a tube to a port just under the skin. To inflate the band, the surgeon accesses the port through the skin to add sterile saline solution. Inflating the band decreases the opening to the stomach and decreases the amount of food that can be consumed. This allows the patient to eat smaller portions and lose weight.
Inconsistent Results
Gastric bands work well for some, but results have been inconsistent. Some patients simply do not lose enough weight. Other patients have complications such as:
Band erosion
Band slippage
Infection
Esophagitis
Acid Reflux
Dysphagia (difficulty swallowing)
Nausea & Vomiting
Other esophageal problems
Options for patients who experience any of these complications are lap band removal or lap band revision surgery.
Lap Band Revision Surgery
Some patients with gastric band complications who have achieved their desired weight will chose to have the band removed. Those who have not lost enough weight will often choose to have revision surgery. This can be done with either a one or two-phase process to remove the band, and then perform another bariatric procedure, usually a sleeve gastrectomy (gastric sleeve) or gastric bypass.
If you are interested in lap band revision, we will review your medical history and work with you to determine which procedure is the best option and whether or not a single or two-stage process is recommended.