Dallas Weight Loss Surgeon
While physicians in Dallas and across the country once considered it a technique of last resort for treating obesity in most patients, weight loss surgery (also known as bariatric surgery) has now become an accepted, recommended, and mainstream treatment. These procedures are now commonly utilized to effectively and safely reach weight loss goals and fight against obesity and the many serious complications that often go along with it. Those severely overweight often suffer from accompanying health conditions including diabetes, high blood pressure, heart disease, metabolic syndrome, arthritis, sleep apnea, and more. Fortunately, many of these illnesses are improved and even resolved with weight loss.
For many in the Dallas area, weight loss is a nearly impossible endeavor and extra help is needed. When it comes to weight management and weight loss, there are many options available. Residents of Plano, TX, and the greater Dallas area may consider non-surgical treatments — such as medically supervised weight loss programs — as well as a full range of metabolic and bariatric surgery options. One of our community's most skilled surgeons — who has years of experience with general surgery as well as minimally-invasive metabolic and bariatric surgery — has local offices here in both Dallas and Plano: Dr. Preeti Malladi.
How Does Weight Loss Surgery Work?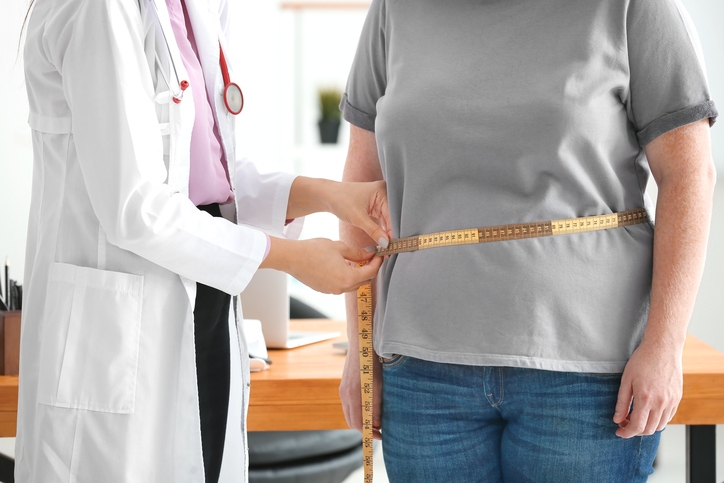 So how do bariatric procedures work for weight loss? The first thing to note is bariatric procedures don't replace eating a healthy diet and exercising. These important components will be part of any long-term weight management program available in the Dallas area.
Weight loss procedures make alterations to the way your body digests food, in many cases limiting how much you can eat. Bariatric surgery enhances your efforts to live a healthy lifestyle and to lose weight by helping you decrease your food intake.
Not everyone is eligible for bariatric surgery. In order to be approved for one of these surgical weight loss procedures, you must meet the bariatric surgery guidelines below. If you meet any of these criteria, you may be eligible for one of the below weight loss surgery procedures:
Your BMI (Body Mass Index) exceeds 40.
Your BMI is 35 and you experience severe health problems (such as diabetes or sleep apnea) as a result of your excess weight.
You are more than 100 pounds overweight.
Previous non-surgical weight loss efforts have been unsuccessful.
There are newer guidelines that lower the BMI threshold. Schedule an appointment with Dr. Malladi at the Dallas or Plano bariatric clinic to discuss your options for weight loss surgery and to learn if you meet these newer guidelines.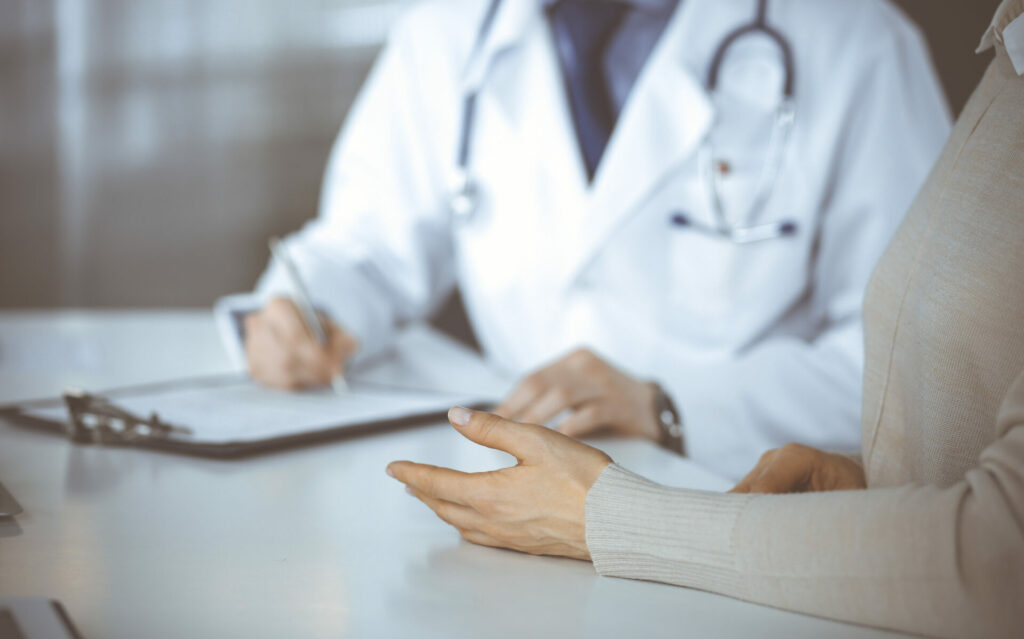 What are the different types of weight loss surgery available in Dallas?
Dallas weight loss surgery patients have several options when it comes to bariatric procedures. During your consultation, your weight loss surgeon will review your medical history, your current physical condition, your long-term weight loss goals, and other factors that will affect your outcome. You and your surgeon can then discuss options and determine which weight loss procedure is right for you.
Dr. Malladi and her professional medical staff perform bariatric surgery procedures using minimally invasive techniques. We offer many of the same weight loss procedures offered by bariatric surgeons in Dallas and across the country including:
These laparoscopic surgery procedures are performed with small incisions to speed up healing, allowing you to return to work, resume your daily routine, and quickly begin your new life which will include a healthy diet and exercise program.
Laparoscopic Gastric Bypass
Roux-en-Y gastric bypass surgery is one of the most commonly performed weight loss procedures. This surgery involves creating a small stomach pouch, achieved by stapling the upper part of the stomach. This new stomach pouch is then directly attached to the small intestine, bypassing a large portion of the stomach and the upper part of the small intestine (duodenum).
In this minimally invasive procedure, the stomach is made smaller to limit food intake and suppress hunger, and the intestines are modified to limit calorie absorption. This combination of techniques results in significant weight loss and long-term success in treating obesity and its related health problems.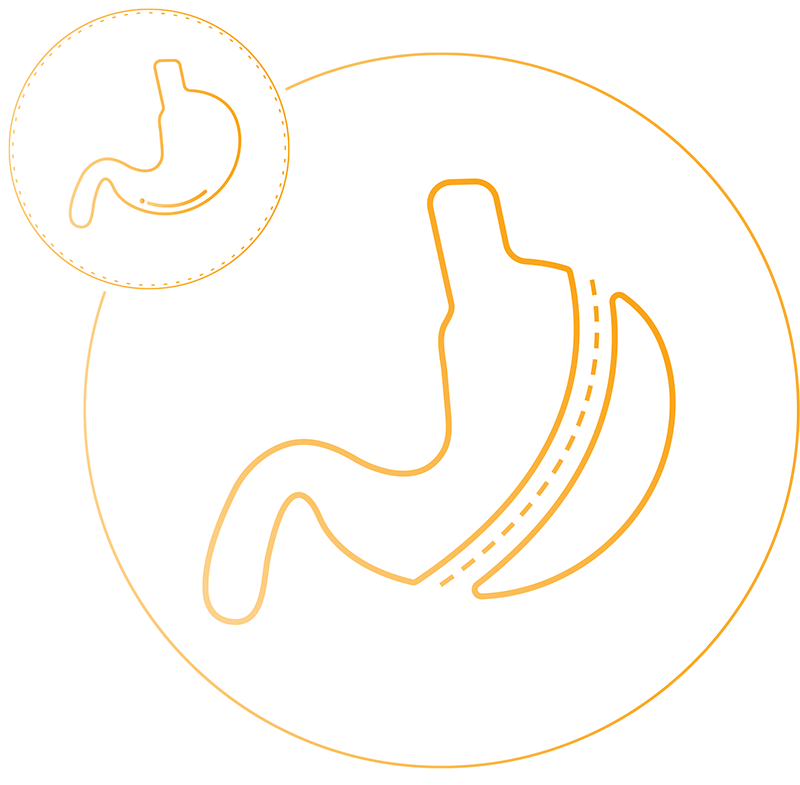 Gastric Sleeve (Sleeve Gastrectomy)
The sleeve gastrectomy is a highly popular procedure and is the most commonly performed bariatric surgery in Dallas.
In this minimally invasive procedure (also known as a sleeve gastrectomy), a portion of the stomach is removed to leave a smaller sleeve-shaped stomach. There are two benefits to the gastric sleeve:
When the majority of the stomach is removed, the body produces less of the hormone that makes you feel hungry.
With a smaller stomach, you feel fuller sooner and can't eat as much.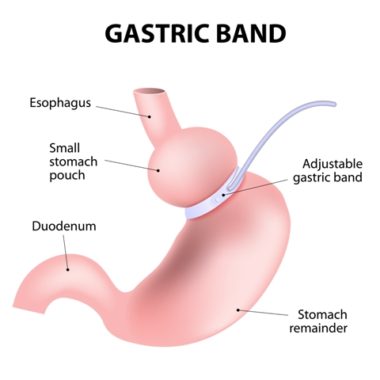 Band Adjustments
In Adjustable Gastric Banding surgery, a special hollow band is placed around the upper end of the stomach, creating a small pouch (about 7 ounces) with a narrow passage to the larger stomach portion. This procedure is intended to limit food intake and help patients lose weight. To achieve long-term success in shedding excess weight, your surgeon can fine-tune the adjustable band (also known as a lap band) by infusing sterile saline into a port under the skin. This inflates or deflates the band around the stomach as necessary.
Unfortunately, lap bands have produced inconsistent results and a high percentage of complications. So, Dr. Malladi does not place new adjustable gastric bands. She does, however, make band adjustments for Dallas and Plano area patients who already have a band in place and are having trouble.
Bariatric Revision Surgery
Certain individuals who experience problems or achieve inadequate weight loss may be candidates for revisional bariatric surgery. Some of these procedures are also called conversion bariatric surgery. Bariatric surgeons perform these revision procedures at a bariatric surgery center:
Band-to-Sleeve: Certain patients who experience issues or complications with their gastric banding surgery or have inadequate weight loss may benefit from having their band and port removed and converted to a gastric sleeve.
Band-to-Bypass: Certain patients with issues with their gastric banding or inadequate weight loss may benefit from having their band and port removed and converted to a gastric bypass.
Sleeve-to-Bypass: Certain patients who may have nausea or reflux after a sleeve or inadequate weight loss may benefit from having their gastric sleeve converted to a full gastric bypass surgery.
Other bariatric revision surgery options for gastric banding, gastric sleeve, and gastric bypass are also available. Please contact our office (choose our Dallas or Plano location) to discuss your situation and needs in more detail.
Does Insurance Cover Weight Loss Surgery?
Many insurance plans will pay for weight loss surgery that is medically necessary. Please check with your insurer to determine if bariatric surgery is covered. Prior to your first appointment, our office staff will also call your insurance company to see if your plan covers weight loss surgery and what criteria need to be met to obtain coverage. This information will be shared with you. In addition, prior to having one of these laparoscopic or robotic procedures, our Dallas office staff will again contact your insurance company for pre-authorization and to determine what your out-of-pocket costs for weight loss surgery will be. If you are uninsured, contact our office to learn about self-pay options.
Why is Weight Loss Surgery in Dallas and Plano Different with Dr. Malladi?
Weight loss surgery is life-changing, so choosing the right surgeon and facility matters. As an experienced bariatric surgeon, Dr. Malladi specializes in minimally invasive surgery, ensuring a safer and faster recovery.
Our Dallas and Plano bariatric centers offer cutting-edge technology and compassionate care for your journey. In Dallas, Dr. Malladi performs weight loss procedures and general surgery at Methodist Dallas Medical Center. She also has privileges at Medical City Plano. Both are accredited by the Metabolic and Bariatric Surgery Accreditation and Quality Improvement Program (MBSAQIP) of the American College of Surgeons (ACS).
At Malladi Bariatrics, we're dedicated to your weight loss goals and overall health. Our comprehensive approach to bariatric surgery includes a personalized weight management program for each patient that focuses on long-term success and a healthier lifestyle.
Whether you are ready to undergo weight loss surgery in Dallas or are just considering it, we will be glad to answer all of your questions. Contact us today today to arrange a consultation with Dr. Malladi in Dallas or Plano to explore bariatric surgery options with us. Start your weight loss journey today and take the first step towards a healthier life!