Morbid obesity can be associated with numerous comorbid conditions, including diabetes, high blood pressure, heart disease, arthritis, sleep apnea and so on. No one should have to live with these conditions. Fortunately, many of these illnesses can be improved and even resolved by losing weight.
For many people, losing weight is a nearly impossible endeavor, and extra help will be needed. This is the purpose of weight management surgery.  Plano & Dallas, Texas has one of the best bariatric surgeons around: Dr. Preeti Malladi.
How Does It Work?
So how do these procedures work? The first thing to note is they don't replace your normal weight management efforts of eating right and exercising. Instead, they make alterations to the way you digest food, in many cases limiting how much you can eat. This enhances your own efforts to help you be successful.
If you're considering a weight loss surgeon in the Dallas area, make sure you understand the process. Dr. Malladi will help you create a complete weight management program consisting of portion control, healthy eating habits, and exercise to help you lose weight after your surgery.
Dallas & Plano Weight Loss Surgery—What Makes Dr. Malladi Different?
Dr. Malladi and her team provide comprehensive surgical and weight loss care to each patient using minimally invasive techniques. The weight management procedures offered include:
These all use minimal incisions to speed up healing, allowing you to get back to normal life and start your weight management plan quickly.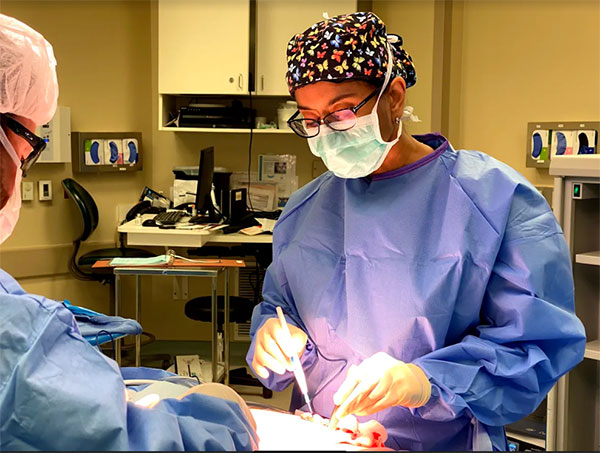 Am I Eligible?
Before you go in for surgery, you need to be certain that Dr. Malladi's Dallas & Plano weight loss surgery procedures are right for you.  If you meet any of these criteria, you may be eligible for obesity surgery:
Your BMI (Body Mass Index) exceeds 40.
Your BMI is 35 and you experience severe health problems as a result of your weight.
You are over 100 pounds overweight.
Previous efforts to reach a healthy bodyweight have been unsuccessful.
Contact Dr. Malladi at Malladi Bariatrics and Advanced Surgery in Dallas and Plano to discuss your particular case.