A combination of a relentless pursuit of excellence, education and training, and keen intuition have propelled Dr. Preeti Malladi to the top of her specialty. She is a board-certified, fellowship-trained minimally-invasive bariatric, obesity, and general surgeon. As a native of Richardson, Texas, Preeti Malladi, MD is excited to serve the Dallas/Fort Worth Metroplex. Her integrity and dedication to patients, paired with her surgical expertise, have earned her a solid and trusted reputation and outstanding outcomes. Her passion is to improve patients' lives through compassionate care with the highest level of clinical and technical skill and the most innovative technologies for life changing results.
I care for each patient as a special individual and am excited to develop strong, long-term relationships with them, she says.
A Richardson native, Dr. Malladi graduated valedictorian and national academic decathlon champion from J.J. Pearce High School. She attended Stanford University as a Presidential Scholar and completed her bachelor's degree in electrical engineering. At the University of Texas Southwestern Medical School, she served as vice president of the Alpha Omega Alpha honor society, president of the American Medical Women's Association, and graduated first in her class. In addition, Dr. Malladi received the prestigious Ho Din award which is the foremost honor bestowed on a graduating senior who embodies the "spirit of medical wisdom and human understanding."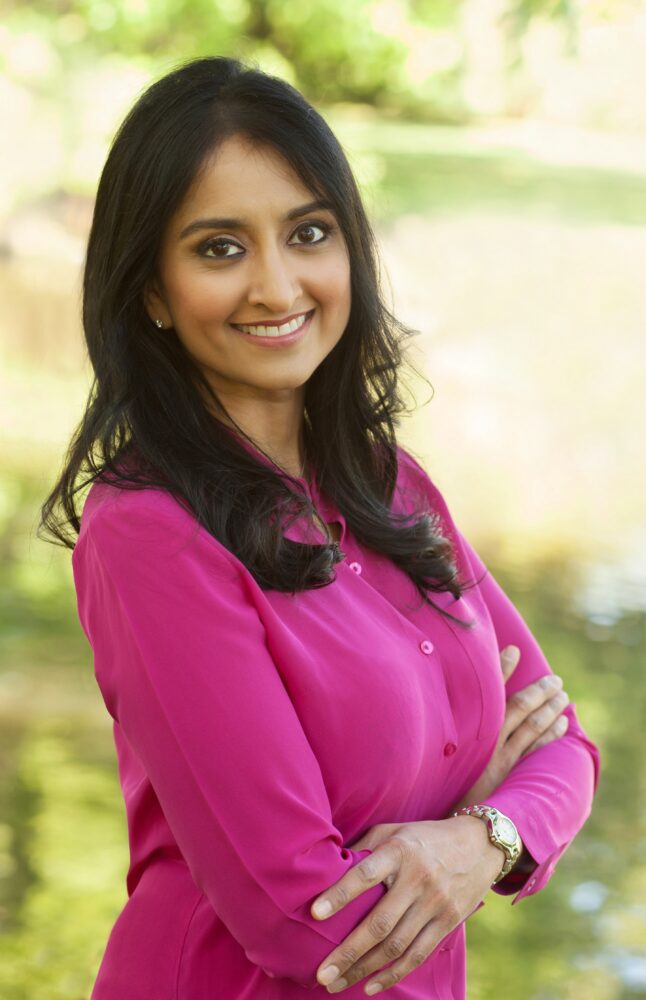 Dr. Malladi then specialized in surgery at UCLA in a seven-year academic general surgery residency program. She completed a two-year research fellowship in the field of tissue engineering at the Pediatric Surgical Research Institute at Stanford University School of Medicine, where she studied the differentiation of adipose-derived multipotent cells into bone and cartilage to help children with congenital bone defects. This research earned her the Wilma Miley Morton award for the top chief resident in research and the McCormick award for Women in Academic Medicine.
Dr.Malladi pursued further fellowship training in minimally invasive general and bariatric surgery at Northwestern University Feinberg School of Medicine in Chicago under the mentorship of Dr. Nathaniel J. Soper, one of the pioneers of advanced laparoscopy and foregut surgery. During this time, she studied laparoscopic, single-incision, and scarless techniques for anti-reflux surgery, gastric sleeve, gastric bypass, gastric banding, and other bariatric and general surgeries.
Dr. Malladi's practice focuses on foregut surgery and bariatrics using minimally invasive techniques. She is highly experienced and has performed thousands of advanced surgeries. She has presented nationally, conducted international teaching webinars, and has numerous publications and book chapters. Dr. Malladi was elected a Fellow in the American College of Surgeons (FACS) in 2014, is a Fellow of the American Society of Metabolic and Bariatrics Surgeons (FASMBS), and serves on the technology committee for the Society of Gastrointestinal and Endoscopic Surgeons.
Fellowship – Minimally Invasive Surgery, Northwestern University, Illinois. Presented and published on Laparoscopic techniques and bariatrics
Research Fellowship – Pediatric Surgical Research, Stanford University, California. McCormick award for women in academic medicine. Presented and published in the field of tissue engineering.
Residency – General Surgery, UCLA, California. Award for top chief resident in research.
Medical School – UT Southwestern Medical School, Texas. Graduated first in class, Ho Din Award winner, Alpha Omega Alpha
Undergraduate – BS Electrical Engineering, Stanford University, California. Presidential Scholar.
Reflux – LINX® System, Nissen fundoplication, paraesophageal/hiatal hernia repair surgery
Weight Loss – Roux-en-Y gastric bypass, sleeve gastrectomy, adjustable gastric banding, revisions
Achalasia – Heller myotomy
Gallbladder disorders – Cholecystectomy
Abdominal wall hernias – Ventral, umbilical, inguinal hernias
Solid organ surgery – Adrenal, spleen, kidney
Soft tissue / breast – biopsies and excisions
Full range of minimally invasive general surgery procedures